Recent Stories
The Camp Verde Town Council will continue planning the remaining work for the town's $12 million sports complex at its regular meeting on Wednesday night.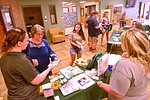 The public got a peek at Yavapai College's Verde Valley campus last Saturday during its open house after the pandemic closed the campus to most students for in-person learning last year.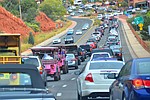 Some Sedona residents believe their lifestyle is being overrun by the stress of vacation home rentals, traffic jams and piles of trash left by visitors.
A new farmers market is sprouting in Cottonwood and will be located in the Old Town Square beginning June 16.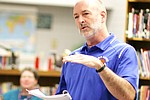 The Camp Verde School Board unanimously approved Business Services Director Steve Hicks as the administrator-in-charge Tuesday after accepting Superintendent Danny Howe's request for retirement.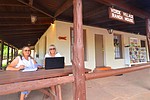 Verde Village Property Owners Association is taking the survey so they can submit a Vision Statement and Community Plan in conjunction with Yavapai County's Comprehensive Plan Update, explained Patti Greeneltch, president of the VVPOA.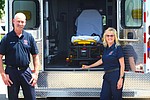 Verde Valley Ambulance Chief Kim Moore built her long career the way she helped build the Verde Valley Ambulance Service – one ambulance at a time.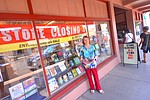 Owner Ranney Moss said she opened the bookstore in the Old Town location almost 20 years ago and now the building has been sold. Moss said the new owners have other plans for the space.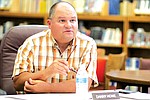 The Camp Verde School Board will consider releasing Superintendent Danny Howe from his present contract due to personal reasons at its regular meeting Tuesday night.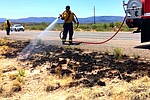 The quick reaction by a passing tow-truck driver stopped a small brush fire which was started when a pickup truck lost a wheel on State Route 260 near East Prairie Lane late Saturday morning, according to the Verde Valley Fire District.