Recent Stories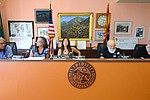 In a special meeting Thursday morning, the Jerome Town Council voted that town residents will pay to park at the town parking kiosks scheduled to be installed in late October.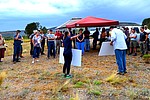 Under Canvas, the glamour camping company that proposed a 125-tent luxury clamping site at the end of Bill Gray Road, said on Friday that it will submit its plan to Yavapai County on Sept, 20 for review, but will scale back the number of tents by 20 percent.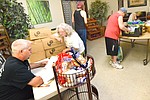 The Old Town Mission is offering a carrot to people to give away more produce.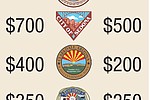 The Jerome Town Council said no thanks to a payday Tuesday.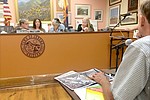 The Jerome Town Council could not decide if local residents should have to pay when parking at the six kiosks that will be installed in certain parking areas in the community.
The Jerome Town Council will meet Tuesday and discuss exemptions or discounts related to the new parking fees when the town's kiosks are installed, according to the meeting agenda.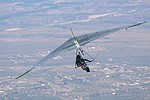 The hang gliders and paragliders resembled mosquitoes as they hovered hundreds of feet above Mingus Mountain Saturday during the annual Arizona Hang Gliding & Paragliding Labor Day Fly-In.
COTTONWOOD -- The Verde Valley Homeless Coalition is working with real estate agents to find a new location for its drop-in shelter after its attempt to move into a local church did not work out.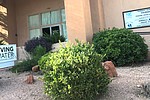 COTTONWOOD – The Verde Valley Homeless Coalition will close its drop-in shelter on South Main Street in Cottonwood Friday.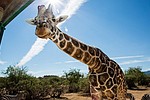 It won't be easy for Out of Africa Wildlife Park to replace one of its most popular animals, a 20-year-old kissing giraffe named Kibo, who passed away Tuesday.